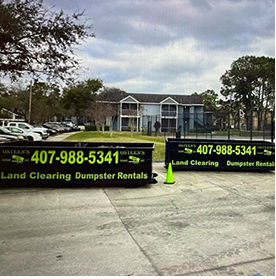 Commercial Dumpsters
Dumpster requirements for businesses vary drastically for those of residential needs. These dumpsters are generally found outside schools, malls, and other commercial buildings. At Osteen's, we provide commercial rental dumpsters for all such establishments here in Florida. Our Dumpsters range from 20-30 yards which we believe should help cover most of the projects at hand. It can hold up to 3500 pounds of trash and is transferable as well.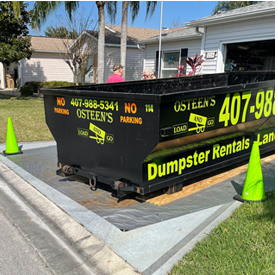 Residential Dumpsters
Osteen's Load & Go provides Residential Dumpsters on both rental and permanent basis to residence-based buildings all across Florida. We deliver dumpsters that range from 2 to 16 yards with a crew that properly helps you set it up across your neighborhood or home. We provide these Dumpsters for both apartments, houses, condos, and much more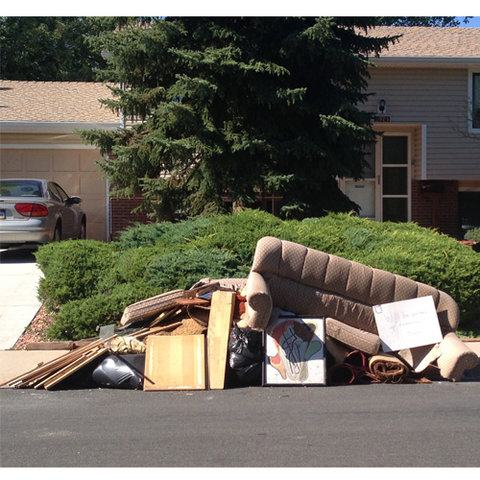 Junk Removal
We are a veteran-owned company located in Central Florida. We also offer Junk Removal where we do the loading for you. We have a junk removal specialist that comes with any junk removal job and can help with anything from large item pick ups to hoarder clean ups to construction waste.
Refrigerator Disposal

Garbage Removal

Mattress Disposal

Foreclosure Clean Outs

E-Waste Disposal

Hot Tub Disposal
Construction Waste Removal

Yard Waste Removal

Trash Removal

Appliance Removal

Television Disposal & Recycling

Furniture Removal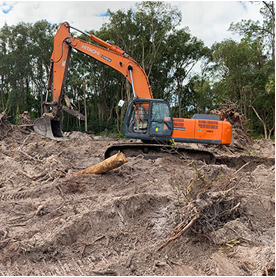 Land Clearing
Do you have a major construction project coming up? Then you'll need to know just what to expect from land clearing services.

Lot clearing is typically the first step in any construction project. Before construction can begin, the land needs to be prepared, which means paying to have it cleared and graded. That is where our experts at Osteen's Load and Go come in. We have a crew working on prepping land for construction for ten years and are confident in our ability to provide. We handle everything from Debris Removal to Property Line Clean Up at no hidden costs.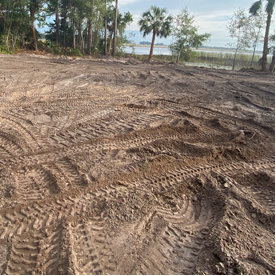 Site Prep
Our expert crew of contractors and diggers know what it takes to have site prepped up for multiple projects & construction work. We follow accurate specifications for excavation, grading, and drilling. Our trained and licensed staff make sure to meet all the requirements, staying within the regulations and we prepare a site for projects ranging from Construction site work to Landscaping grading and even Road Construction. We have state of the art equipment to complete these jobs at a much faster rate than it would take normally